This past month, I was diagnosed with stage zero breast cancer. Since it is a large area, the only way to remove it (if I so choose) is through mastectomy.
I just turned 33, but this isn't my first cancer diagnosis.
I've spent my whole life wondering "why?"
Why me? Why did I have to endure so much pain in my short time here?
Why was I born into a family plagued by a cycle of abuse that extended back through the generations? Why was I sick all the time… Why did I get cancer at age 15?
Why didn't I fit in at school? Why did I wake up to pain, go to school only to be bullied, then return home to more of the same? Maybe it was just bad luck, but I held out hope that someday I would find out why I had to suffer.
I love books, because stories got me through my childhood. The fantasy fiction I read got me inside someone else's head and life for a time and helped me escape mine. Those stories taught me that there were other ways to live and react to whatever reality I found myself in. I didn't have to mimic the dysfunctional actions and reactions of the people around me. Like all stories, they also taught me to tell myself a story about my own life. And all good stories have one thing in common: a heroine suffers for a reason and the course of the story is forever changed by her actions. Sometimes she is changed forever, too. (That is, of course, if she isn't dead by the end. RIP a certain pivotal character of mine.)
I was looking to every religion for answers by age 12, and by age 16, I was bald and undergoing chemotherapy for Hodgkin's Disease. I made posters full of positive quotes and repeated my lifelong mantra: "Someday this will all get better."
"The Tide Always Comes Back." That was my favorite one. It didn't matter if I was bald and sick. Someday I'd experience life like the other kids my age. Just… not right now. The kids were nice while I was bald, but they went right back to throwing figurative (and literal) rocks at me as soon as my hair started to grow back. I can't say I was very nice in return to any of them, either.
Why, why, why. I wanted answers.
Maybe I chose this life for myself, before birth, so I could learn something while I'm here.
Escaping childhood didn't immediately help things. There's more to this story, about how I dreamed of becoming a singer and got pretty far before realizing I couldn't stay in that soul-killing industry. I've had an eating disorder. I've been both happy, wanting to live, and so depressed I fantasized about driving right off the road. Life began to get better as I grew within a decade-long marriage with a good man. He was the person I needed in those years, and I hope I'm the person he needed, too.
The Catalyst
On Halloween night, in 2012, a friend posted about NaNoWriMo (National Novel Writing Month) on Facebook. My heart, which I'd never done a great, consistent job listening to, said "Yes!" This time I listened. I always knew I wanted to write a book, but I'd written only non-fiction articles prior to this. I was worried I didn't have enough life experience yet… I didn't know what my purpose in life was, so how could I write a story that had any meaning for anyone who might read it? Luckily, I ignored the scared voice in my head.
I wrote 78,000 words that month. (It was the original Fractured Era storyline, the one called "SunPath", that takes place after the events in Legacy.) Then I went on a feverish binge, learning everything I could about writing fiction. I spent the next 18 months writing hundreds of thousands of words for practice. Legacy Code was the first small part of the story I deemed good enough to share.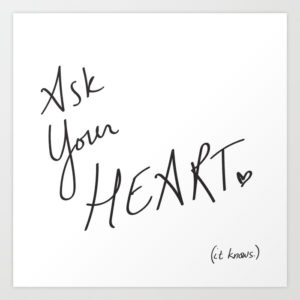 Answering your heart's call is both exhilarating and dangerous. It's intoxicating, life-changing, full of hope and new beginnings. But new beginnings usually mean other things must end. If you haven't been listening to your heart, if you've been burying feelings in a box for decades, well… your heart will demand you dump those boxes right out.
Your heart knows why you are here.
But the only way into your heart is through the pain you have been avoiding.
(I have found that if someone's mind reacts to that statement by belittling the need to feel feelings or dismisses "the heart" as some wishy washy woo woo concept that they can safely ignore… well, they likely have a large number of expired-feelings-boxes locked up tight in their emotional basement. The more boxes they have, the harder they will fight the need to clear them out. I know I did. My mind was terrified of what I'd find there.)
While writing, my heart demanded I feel what I didn't want to feel. So I did. My real life began to influence my fictional story which, in turn, influenced my real life. (Artists will tell you, art is sneaky like this.)
And as I woke up and felt everything, as I listened, my life began to fall apart. On the outside, it probably looked chaotic and frightening, like I was having an identity crisis. Because I was. The old me was disintegrating, but unlike the times it had begun to happen before, I embraced the process. I didn't want to fall asleep again. But I was genuinely afraid that I might want to die before it was over, because I did not know what would be on the other side of all the pain I had to process and the truths I had to face.
What if there was nothing good on the other side of it all? What if I got through the pain and came face to face with a reality in which pain was all my life really had been and all it ever would be? Could I take any more of this?
But my heart whispered TRUST. So I did. I had to face it, because I couldn't live like I'd been living any longer. I had to face the truth of every important relationship in my life, including the one I had with myself.
As all the pieces of my life started to fall apart (again), I fell apart, too. Writing my fictional stories led me to a truth I needed to see: I am not my story. Just as you are not your story. I was not the past events or the adjectives that people assigned to me or I assigned to myself. I could see how my fictional characters grew in response to the history I wrote for them, and to the lies they believed to be true. They'd been programmed by their perception of the past, as we all are.
I, too, mistook who I am with the voice inside my head, created a life based on a false story. In not listening to my heart, I gave my power away.
But if I was not my story… then who the hell was I?
My story about myself went supernova, bringing me face to face with the no-Autumn black hole left behind. I had a panic attack once after ending a relationship with someone in my family. I'd never had a panic attack before, and during it, I seemed to cease to exist for a moment. I'd realized I wasn't all the things this abusive family member had told me I was. I wasn't anything I'd been convinced I was. I simply… wasn't.
I was simply gone in that moment, a black hole of nothingness, no-Autumn. It was terrifying. But then I thought of my daughter, how she had something within her that was there from the moment she was born. A spark, an essence, something that was uniquely her.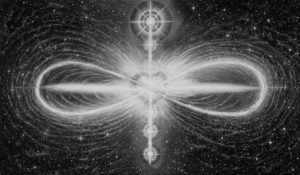 And suddenly the nothingness receded, and the black hole wasn't empty anymore. It was just… me.
Something deep, real, vital. I was the life force within me, my beating heart, maybe my soul, if you like that word.
Me without the bullshit. Me without the pain and the story of the life I've lived so far.
Not a "black hole" at all, but something bright that couldn't be touched by anything this reality had served up. And I do mean anything. Even the worst pain, disfigurement, abuse can't touch that light. I don't know if it will exist beyond death, but here on Earth, it can't be broken, damaged, or destroyed. I know this, because I had it as a child, and after everything, it's still here, bright and unscathed. And you have it, too. We all do.
I recognized this light as my heart. Buoyant, bright, sitting in a throne that had once been occupied by my false-story-self. I did not come here a blank slate. I am not a story cobbled together over the course of a lifetime.
I came here whole.
When I was little, I locked me away in a box and buried it. I buried my heart, my deepest longings, my emotions, the deepest most "vulnerable" part of me. I thought I needed to lock it away in order to protect myself. I thought if I let the events of my life touch that part of me, I would be destroyed.
And that was true in a way. What I believed to be "me", that voice in my mind, was a false self that formed based on what my reality taught me about myself. It reflected my reality, but none of the deepest parts of me. Of course my false self was terrified of that "black hole" hiding beneath all the pain. My false self couldn't survive an encounter with my heart.
I am the eye in the storm, the calm, the love, the awareness beneath it all. I was buried beneath the junk when I believed I was my story. I was always there, somewhere, through all past events, half-asleep… I'm there all along, even in journal entries I wrote while I was undergoing chemotherapy at age 16. I'd peek through with words of wisdom I needed another 17 years to integrate.
Now I can reach this place with meditation, with good music, with deep breaths, when I am in love, heart open, connecting with people I am closest to. "Heartspace", as I call it, is a vibration coming from the chest. I mean that literally. If you can feel a warmth emanating from your chest, like a high vibration that you can feel even if you can't physically hear it… that's a good sign you're there. It feels like the safest place you've ever been, and if you are with another person who is as open as you are in that moment, you will both feel it.
I don't feel it much when I'm walking around in public, of course. We all tend to walk around closed, in an effort to protect ourselves. But if you think back to every moment when you felt wide open and fully vulnerable, in love, loving unconditionally and powerfully… that's the place. This is the place you have been searching for for your entire life. Safe. Loved. Whole. The place where you are not alone and you are not afraid. If you were lucky enough to have experienced that sort of safety as a small child, maybe you can still remember it. And if you weren't lucky enough… you can still find it. It's already with you right now. It always has been.
When you first start feeling the real you, it's confusing. You'll want to trust your intuition, but fear and intuition can be difficult to tell apart at first. The false-you has a presence, too. Mine still shows up (though it's much quieter these days) as fearful or judgmental thoughts that almost always go against what feels right when I'm in heartspace. It's the voice of people from the past who taught me things that weren't true… for me. It's worried, and it wants to stay in control. It's terrified of death, both literal and figurative. And it's right to be afraid. It can't survive who we really are. My life changed completely in 2016, and this past year has been the year of listening to my heart. I fell in love, finished one of my books, traveled constantly, started making art, and worked on discovering what it means to live with purpose and from my heart.
Once I figured out how to get to heartspace and stay there, I started spending a lot of time there. I sat in my new place of calm, asking questions I wanted answers to. Why has my life gone this way? What was my purpose here? My heart would tell me if I asked. It was me, after all.
Well, I (or the bits and pieces still left of my old false self) didn't like the answer.
My heart showed me how all perspectives are just stories we tell ourselves. They all matter, yet none of them do. They are important, yet none can ever be full, accurate perceptions of reality as it is. There was no "path" for me to find, because I am the author. I wouldn't be able to control everything or how everyone else acted, so I had to surrender to the truth that any attempt to control life would end in failure. My heart didn't need guarantees, because it's a place of no-fear.
Life is a dance, not destiny.
Though I couldn't control things, my actions and reactions still mattered a great deal when it came to how my story here would go. Every day was an invitation to live from my heart and discover the meaning I would create here.
You'd think I'd feel empowered realizing that, because, hey, I could just make up a purpose for myself. But I got down for a few months instead. Had all my pain been for nothing, then? How could I create meaning and purpose if nothing really mattered, and we all create our own reason for living? How could I believe in a purpose I'd created? Didn't a purpose from God or something have more meaning than something I just made up? And wasn't I just creating a new false story to believe in?
What was left of my false-self was holding out for a hero's journey, a destiny, a story that made sense.
My surrender came at dusk one day. I was sitting with my partner beside our lake, telling him what I was thinking and feeling. Then I finally saw the truth.
When I am in heartspace, I know I'm not more important than any other being. There is no "ego" or need to be "special". I don't have a grand destiny unless I create one, and I don't have any more right to be here than any other being. I'm blessed to be here, but I'm owed nothing in this life. It's a humbling perspective, but the mind hates it.
The mind (and false self) want to feel special and important. The false self needs a reason for existing or it gets depressed. It wants me to justify why I should do what my heart wants. (And will say lots of things to convince me not to follow my heart, because remember, it can't survive that space.)
The heart already knows its purpose and does not need any part of it spelled out.
My heart drives me to create, create, create. To tell stories in fictional form or song, poetry, graphic design, art. To create and co-create (and enjoy) beauty in nature, artwork, music, relationships, and anywhere I can find it. This is the place where I am most me, where I am in line with heart and not false-self.
I'm here to create because I'm here to create. I don't need permission, a purpose, or a reason handed down from above. My heart is my compass, and it guides me along a path I have chosen for myself. I don't need to know in advance what I'll create, my heart simply shows me what step to take next. Things and ideas that resonate with my heart excite me, and that excitement takes me down a path in line with who I am… if I follow it.
Most of us don't follow it. We follow some other path, deemed "safe" and "smart" by others. But if I surrendered to my heart's path… I'd simply always be on it. Every single day. Following my purpose without a need for explanation.
When I am in heartspace, I am also part of a greater whole, something I may not ever fully understand. It is a dance that has been revealing itself to me in the form of strange synchronicities throughout this entire year.
(In fact, at the lake, the moment I began describing my epiphany to my partner, several bats came down from where they usually fly at dusk. They began to circle and dive low around us on our bench. Over and over again, circling and diving as I talked. They'd never done it all the times we'd been there before, and they haven't done it since. We tried to just go with it, but we left after a little while because they were flying uncomfortably close to our ankles and hair in the near darkness. Coincidence? Maybe. Perhaps the bugs were swarming us and we didn't notice. But it's sure odd how, while in heartspace, things happen as if the universe is joking with us a bit while affirming what we're learning. One shamanic / spiritual meaning for bats: "Bat flying into your life signifies that transformation of the ego self is about to occur, the end of a way of life and the start of another." But of course that's what it means!)
As a creator, I write my own story. I can choose to align with the fear, pain, memories, and stories of my false-self, or I can align with what feels perfectly right in my heart. I came here with everything I need to make my own purpose.
This is the meaning of free will.
I am here for a reason only if I decide I am here for a reason.
My purpose for being here is the purpose I CREATE.
Everything I just wrote is a story that I tell myself about the Autumn-who-was-before. What I did before this moment, what I experienced, who I was before. It's filtered through my unique perspective, and it's a valid perspective; one way of looking at it.
But the only constant in this reality is change, and every moment is a new moment where nothing is the same as it was a moment ago. I am not just a collection of past experiences. I am not the person I was when I started writing this post, and I will be changed when I finish writing it.
This is true on every level, starting from the molecules making up my cells… they are shifting and moving and changing even as I type this.
This matters, because we have all been led to believe that we are stable entities – that our personalities are stable and we are rational (or emotional) beings who will act as we have acted in the past. That we can be labeled and categorized and understood just by looking at our past behavior or medical history or what we said or did before. But it's bullshit. It's simply not true. It's just one way of looking at things—it's a way of viewing the past so we can try to predict the future. The mind (and false self) wants guarantees; it wants to feel safe by predicting what might happen in the future.
But it's a way of understanding the world that traps us all in boxes based on a past that has nothing to do with the present moment. Viewing reality through a lens based on a story you tell yourself about the past makes you blind to REALITY in the present moment. Only this moment exists, and if you are experiencing it through old, dirty lenses, you aren't really seeing it at all.
The heart understands the human mind's need for answers and "guarantees", but the heart doesn't ask for that and it doesn't offer it. The heart, you, are connected to a kind of intelligence far greater than anything your logical mind can grasp. That's not just a theory, it's been my experience. When my mind tries to solve problems logically (and all by itself) and it's like watching a small child draw a house out of 2-dimensional blocks. When I give the problems over to my heart, when my heart is enthroned and my logical mind is there to offer support, it's like tapping into whatever force created the universe we live in. Complex answers come to me as a combination of thoughts, directives, pictures, intuitive feelings, and more. Sometimes answers just get handed over to me by someone else or something else, as if the universe is listening and inspired someone else to lend a hand in my exact moment of need (this is also synchronicity.)
At this moment, I have an autoimmune disease likely triggered by the chemotherapy I had for Hodgkin's Disease and this breast cancer diagnosis. The most common secondary cancer for Hodgkin's Disease survivors is, you guessed it, breast cancer. It sounds like just another chapter in a sad story, but it is not the same, because I am not the same. I am no longer the person who looks outside of myself for a reason, an answer, and meaning. I know the answer resides within me.
I've felt all the fear feelings and the "why me?" feelings and cried it out. (I've found that once you've emptied buried emotion boxes, it's best not to make new ones.) This time, "Why me?" is not the right question. And the answer can not be found in comparing my life to others to see if it's better or worse. Or in simply counting my blessings.
I have known for awhile that I'd have to deal with the old bad habits and thoughts that suck me in and keep me from doing what's right for my body. When I'm in heartspace, I have pretty clear directives on exactly how I need to be moving and what I need to be eating to feel better. With a breast cancer diagnosis, time is up for lying to myself… trying to think I can trust in my heart while continuing to put off this "get healthy" part. (It means giving up some things that I've been clinging to, like late nights and the standard American diet.)
Cancer is a scary word for most people. Whatever I have seems to be contained right now and not spreading, although my oncologist suspects she might find some invasion if she removed it all. If they do find out it's invasive, then they move on to new options like "radiation" and "chemotherapy".
Now I have a choice.
I can give into the fear and do whatever the doctors want me to do to my body, no matter how aggressive, so I can get a "guarantee" that my risk of dying from this will be low.
Or… I can listen to myself… my heart. My heart offers no guarantees, only intuitive guidance on how I can heal myself. If I need surgery, I'll get it. But I won't make any choices out of fear of death or the unknown. After all, if I'm scared, I know I'm not in heartspace.
Many new doors have opened for me this year… things have happened that I never could have even imagined happening outside of a fictional story. And it all happened because of this shift in how I engage with reality.
This diagnosis has delivered a message, loud and clear: it doesn't work to only half-listen to your heart. It is you. Every step away from it that you take is essentially self-sabotage. There is only one throne inside of you, and either your false self can sit on it… or you can. Which one will it be?
I'm choosing to reclaim my sovereignty.