This song was inspired by the Molly Fyde books by Hugh Howey. In the books, Molly searches for people she loves, and she doesn't give up, even when other people think she can't find what she's searching for. (Check out Hugh Howey's post about the song.)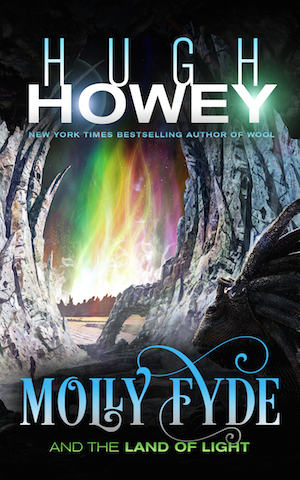 I usually write and sing the songs for my own books, but after reading Molly Fyde and the Land of Light, I literally dreamt part of this song, and I knew it was for these books. My newsletter subscribers get all my songs, so if you are a subscriber, you'll be getting the download link soon! If not, you can sign up at the top of this page.
You can read about how Freya and I wrote this song here:
"Won't Give Up" Lyrics
Verse 1:
Rain falls down
Can't hear a sound
Lost in your memories
Please don't forget
Prechorus:
So far away
I feel you anyway
No matter what
I won't give up on you (give up on you)
Chorus:
You were the one
I could count on
Stood by my side
and pulled me through
They say you're lost
and can't be found
I won't give up
I won't give up on you.
Verse 2:
Senses gone
This living death
Mouth to mouth
You gave me breath
I won't forget
Prechorus
Chorus
Bridge:
Hard to navigate
Without you
can't see straight
But I know it's in the stars
We belong together
Can't keep us apart.
Prechorus
Chorus
I won't give up on you.